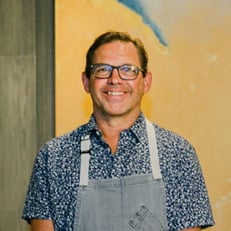 Chef John Tesar
Chef & Founder
Chef John Tesar
Chef & Founder
Bringing a multitude of talent, a long record of success, and widespread recognition to The Ritz-Carlton Orlando, Chef Tesar is a four-time James Beard "Best of Southwest Chef" semifinalist, a two-time contestant on Bravo's "Top Chef," and the winner of the inaugural season of Food Network's "Extreme Chef".
Specializing in modern American cuisine prepared with authentic European techniques, Chef Tesar began his career at Club Pierre in Westhampton, NY following classical French training at Paris' La Varenne Ecolede Cuisine. After cooking in some of New York City's most successful kitchens, Chef Tesar moved to Las Vegas to work alongside Chef Rick Moonen. In 2006, Chef Tesar took the helm of Rosewood Mansion on Turtle Creek in Dallas, where he earned two five-star reviews. The authority on both seafood and steak, Chef Tesar is the genius behind menus at several restaurants in Dallas and has expanded with new concepts on the West Coast.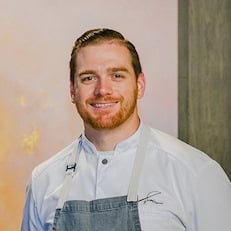 Chef Tyler Kineman
Chef de Cuisine
Chef Tyler Kineman
Chef de Cuisine
A 10 year member of the Ritz-Carlton family, Chef Tyler joined Knife & Spoon as Sous Chef in September 2020 as part of the opening team in the thick of the pandemic. In July 2022 Chef Tyler assumed responsibility as chef de cuisine - working at the right hand of Executive Chef John Tesar. Chef Tyler oversees all day-to-day operations at Knife & Spoon and was integral in laying the groundwork for the restaurant's recent MICHELIN honor.